I'm not a baker. I'm a cook. I love to do it (most days) and am fairly good at it (according to my family, anyway).
But baking? Not so much. Not sure why, other than I like to wing things and that's tough to do with baking.
However, I have had a couple of cans of organic pumpkin that I picked up at the Trader Joe's that recently opened in our town (on a whim).
They sat in my cupboard, mocking my good intentions...until I decided that (with all the kids home for President's Day and all plans cancelled due to one kid with the flu), Monday was as good a day as any to use them. I went looking for a good recipe to try and found this recipe on allrecipes.com. I doubled the recipe (so I could use the whole can of pumpkin and have plenty for my ravening hoard). They were a hit (though my family is baking deprived, so you may want to take my recommendation with a grain of salt)!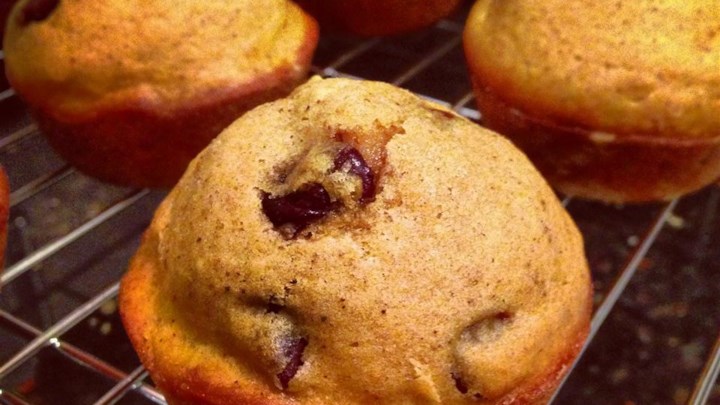 http://allrecipes.com/recipe/7958/pumpkin-chocolate-chip-muffins
Give them a try yourself!